COST: $35 through 8/1/15; $45 from 8/2/15 through 9/10/15
NO DAY OF RACE REGISTRATION. LIMITED TO FIRST 250 PARTICIPANTS. 50 spots held for first 50 finishers from previous year.
Bib number pick up will be from 6:00 a.m. – 6:40 a.m. Cars must be in the Park by 6:15 a.m. The gate will be closed for the race.
COURSE: This 7.25 mile course will start and finish at the cowboy statue in La Posta Quemada Ranch. It is a cross country course of pavement and trails with hills and some rocky footing. COURSE MAP
All participants will get free entrance into the Park and a tech t-shirt to all participants  guaranteed if registered by 9/1/15.
We are putting on this run to honor first responders, both on 9/11 and in Yarnell, AZ.  It will be modeled after one of my favorite races the Dipsea, it's unique *handicapping system has made winners of men and women of all ages. Just like the Dipsea gives numbered shirts to the first 35 across the finish line, we will be giving numbered shirts to the first 19 finishers.  The Dipsea has the bronze bear, we have the Pulaski awarded to the first finisher.
This race will benefit the Prescott Firefighters Charities which have established a 501(c)3 relief fund which will benefit families of the 19 firefighters killed in the Yarnell Fire.
Tagg's $1 pledge is some thing extra we do and will be donated to the Wildland Firefighters Foundation.
Directions to Colossal Cave Mountain Park:
From East 22nd Street, turn south onto scenic Old Spanish Trail and follow it about 17 miles to Colossal Cave Mountain Park.
Or, take I-10 east from Tucson to exit 279 (the Vail/Wentworth exit), turn north, and follow the signs for about 7 miles.
HANDICAP/HEAD START CHART   This chart is based off the Dipsea Handicap/Head Start system.
Download flier here
Online registration here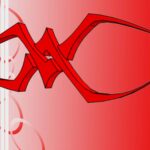 Pulaski Award generously donated by:
Metal Works Precision Machine & Tool, INC
The famous Pulaski tool combines a cutting axe blade on one side and a trenching tool on the other end to combine two effective firefighting tools into one easy to carry tool. The tool was designed by Forest Ranger Ed Pulaski but he never got a patent for the tool nor did he receive any compensation for his invention from the US Forest Service. The 1910 fire brought fame to Pulaski for saving his firefighting crew by guiding them to a mine tunnel as the forest fire overtook them and cut off all escape.
This years fastest time male and female award will be a one of a kind blown glass flame donated by the Sonoran Glass School.
The top 19 red shirts donated by The Running Shop.
For more information about Colossal Cave Mountain Park go to: http://www.colossalcave.com/welcome.html